MELISSA MOBILE | MANAGING BROKER/OWNER | MELISSA@HRGSELLS.COM | 815.501.4011
Leader of DeKalb County's #1 Team with over a decade of experience, Melissa Mobile has become DeKalb County's "Go to" agent and a consistent leader with a reputation for tenaciously protecting her clients' best interests. Savvy negotiation skills and cutting-edge marketing strategies join uncompromising integrity as the hallmark of Melissa's service. Melissa is exceptionally well-respected in DeKalb County, not only for her unparalleled professional track record and high ethical standards but for being a hard-working, honest, family woman who does absolutely everything in her power to ensure her clients' success.
Melissa brings a lifetime of knowledge and has become a valuable resource to her clients as a native of Sycamore. Her athletic upbringing has helped her keep that competitive advantage needed to stay ahead of the competition and lead her successful team. Opening the doors to Hometown Realty Group has allowed Melissa to fully implement her #1 Team approach to the real estate business along with its benefits for her clientele. Melissa leads her Team by example, to do the very best for our clients, initiate communication in every detail of the transaction, from the first phone call all the way through closing. She leads, trains, and motivates her team to communicate with you better than none.
She is a loving wife and mother of three with a devotion to God and a goal of becoming an integral part of the community. Melissa selects her Brokers carefully in order to offer seamless assistance to you for every aspect of your home sale or purchase.
Call Melissa anytime with no obligation. She is ready to work hard for you today!
YVETTE BRUNER MBA, BSN | BROKER | YVETTE@HRGSELLS.COM | 815.901.8593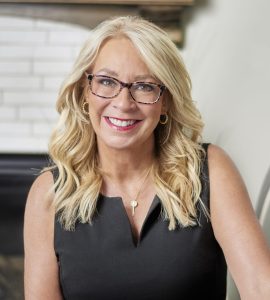 "Excellence in all things" is my mantra with a belief that we are here to serve others.
My Mission is to provide you with a unique, personally designed, white glove selling or purchasing experience handled with the utmost care and attention to detail while exceeding your expectations of the traditional "real estate experience."
You may wonder how I can serve your home purchasing or selling needs and what makes me different, unique, and will deliver you exceptional results?
I believe success leaves clues……Professionally Proven Results
Growing up in the small town of Woodstock, IL. I learned early on the importance of hard work, integrity, and the joy that happens when you help other people achieve their goals.My Professional Background includes a
Successful Nursing Career as an ER helicopter trauma RN for 10+ years throughout the Chicagoland area and Southern Wisconsin area.Most recently I Have spent the last 17 years in the medical biotech rare disease industry and have sold over 40 million dollars over my career in various markets earning 10+ President's Club Awards, Shining Star Awards, Triple Crown Awards, and have had the honor to not only serve patients but also serving the hard-working Health Care Practitioners.Personally – I am proud and grateful to live in this wonderful town of Sycamore. I have 3 kids that I am wildly happy to be their mom and 3 grandchildren. I am passionate about both international and US travel having been to 14 countries and 48 states. On a normal weekend you can find me learning a new recipe, throwing a theme dinner party, running, reading, and taking a class to learn as I believe in lifelong learning.
BESSY CANALES | BROKER| BESSY@HRGSELLS.COM| 516.395.4076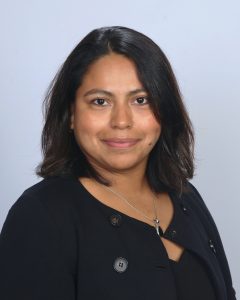 With a passion for service in the Sycamore – DeKalb county area, Bessy is ready to help you obtain
that perfect property you've always dreamed of by focusing our strategy on your individual
style, needs and budget.
As a proud member of the Hometown Realty Group family, Bessy carries
the values of hard work, integrity, and outstanding client service into everything she does.
Prior to joining DeKalb County's #1 Team Bessy has over 20+ years experience in the guest
service / sales industry. Managing various executives, 60+ team members and directly
responsible for 30M in sales. Throughout her career Bessy appreciates the connection
with people and community-focused relations which are the most fundamental to her.
When Bessy isn't making homeownership dreams come true for her clients, she enjoys kayaking,
traveling and spending quality time with family. Bessy lives in Sycamore with her husband and
immediate family. Habla Española.
JOHN CRAIG | BROKER | JOHN@HRGSELLS.COM | 815.751.4815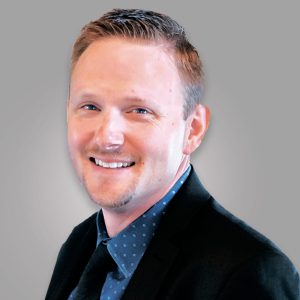 John is proud to call DeKalb County his home. Having been born and raised in the area, John Craig knows family roots and relationships run deep in our communities. Growing up on a family grain farm near Genoa, John learned one important lesson of life – despite all the technological advances, there is no substitute for personal one-on-one conversations and an honest handshake.
With over a decade of experience in the banking and commercial/residential real estate markets John is able to help you smoothly complete the buying or selling process and get you to enjoying your new home, farm or investment as soon as possible.
In his free time John enjoys spending time with his wife and kids on their small farm growing fresh sweet corn, watermelon, and pumpkins for all to enjoy.
MARY HAND | BROKER | MARY@HRGSELLS.COM | 815.751.8030
Sycamore and Dekalb County has been Mary's beloved home for over two decades. As a Sycamore High School, Kishwaukee College and Northern Illinois University Alumna, she is well rooted in the community. Her Business Administration degree from NIU gave her this simple business philosophy: Creating a new standard for exceptional and unprecedented real estate experience by providing unmatched customer service. Living by the phrase "honesty is the best policy," Mary believes that integrity and customer service are of the utmost importance.
Having just navigated the home buying process herself, she is ready to help you through this exciting process all while educating you from start to finish.  She has witnessed the transformation and growth throughout this community, while appreciating the area's highly sought-after hometown charm. Mary is ready to partner with Hometown Realty Group and its level of expertise and resources to help her clients make the most informed financial decision from initial contact to closing.
In her free time, Mary enjoys spending time with her husband, two daughters, and their newly acquired mini Golden Doodle, Norman.
ALISON HARRIS | BROKER | ALISON@HRGSELLS.COM | 815.761.0450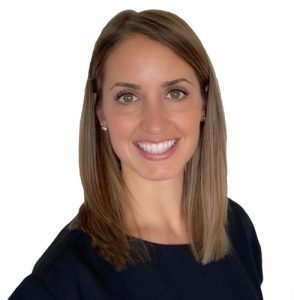 Alison is proud to be a member of DeKalb County's #1 Team! Helping clients meet their real estate needs while providing exceptional service is her top priority. Through careful guidance, honest communication, persistence, and patience, Alison always aims to deliver the best possible experience to her clients.
With a degree in Finance from the University of Illinois, Alison has the necessary skills to guide you through one of life's biggest decisions. She has an eye for detail, a tenacious work ethic, and a heart to serve. Raised in nearby Ogle County, Alison has called Sycamore home for more than a decade, and her passion for this community has cultivated an extensive knowledge of the local real estate market.
She is a wife and mother of four children who loves staying active in her free time. You may find her running, playing volleyball, or cheering on her kids at their favorite activities. Whether buying or selling with Alison, you can rest easy knowing you are in caring and capable hands!
CARRIE MCCORMICK | BROKER | CARRIE@HRGSELLS.COM | 815.238.0557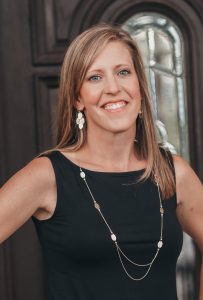 Building relationships with people is Carrie McCormick's passion, and her family, friends, and acquaintances will tell you that Carrie's servant's heart has enabled her to connect with people in a meaningful and enduring way.
Born and raised in Northern Illinois, Carrie is passionate about this area and has loved living in the community of Sycamore with her husband Brian and their three children – a high schooler, a middle schooler, and an elementary student. Carrie enjoys watching her children do what they love – whether it's dance, choir, baseball, basketball, softball, soccer, etc.
Whether selling your home to pursue your next opportunity or seeking to purchase a home, Carrie recognizes the incredible responsibility that comes with being a critical resource in your process. Please let Carrie know if her passion for serving others can help you!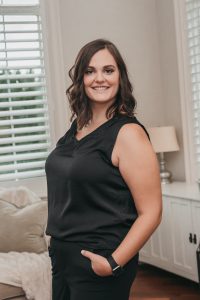 Rooted in the community, Cassie is familiar with the local real estate market. Her love for her family and friends carries over to her professional demeanor as evidenced by her exceptional customer service and communication skills.  We believe her knowledge of the home buying process paired with her sincere interest for her client's needs will offer buyers and sellers an agent who can provide an advantage in this real estate market.
Cassie's ultimate goal in today's competitive real estate market is to find buyers a home that encompasses the best value, a safe community, and, most importantly, a property that fosters comfort and lasting memories. She has the tools to succeed and knowledge to aggressively market any home and is eager to help you!
KATIE RUBICZ | BROKER | KATIE@HRGSELLS.COM | 630.768.4628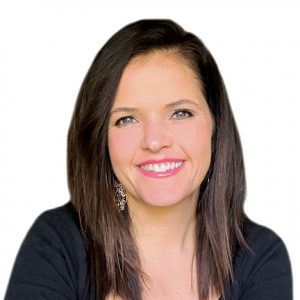 When I was a kid, my family would go on outings to tour model homes. Real estate was almost a family pastime. It's only natural that when I grew up, I would feel drawn to helping people find their dream homes.
I've always loved the way people's lives are reflected in their homes. To help my clients find their perfect place, I listen carefully. I get to know you and your dreams then tailor your home search to be just what you need. When you walk in the door of the right place, you know you are home. I want to get you to that moment as quickly and smoothly as possible.
I've lived in the Sycamore area for 15 years. The communities in this area are close-knit and welcoming – when someone needs support, the whole community steps up. As someone who is living, working, and raising children here, I can tell you this area is one of a kind.
JESSICA TORRES | BROKER | JESSICA@HRGSELLS.COM | 630.740.3685
Born and raised in Sycamore, Jessica is a hometown girl who is eager to help educate clients and help them find their own special place to call home.
During her down time, Jessica enjoys being outdoors and spending time with her family. As a realtor, she prides herself on hard work, diligence, integrity, honesty and attention to detail. Jessica is known to go the extra mile to stay informed of the latest technology, tools and services so that clients benefit from the most effective products and marketing strategies to help with the sale and/or purchase of a home.
Whether buying or selling real estate, Jessica has her clients' best interests in mind. Her primary goal is to deliver superior service to all her clients. Jessica looks forward to the opportunity to work with great people and help make their dreams come true!